Rochester, NY 2/28/13 – The former SPSmedical Test and Validation Lab is now HIGHPOWER Validation Testing & Lab Services Inc. (HIGHPOWER Labs). HIGHPOWER Labs is announcing the opening of their new facility for the companies expanding validation and testing services. The new facility provides increased laboratory and testing space to accommodate growth within the company, as well as the growth being seen within the medical industry.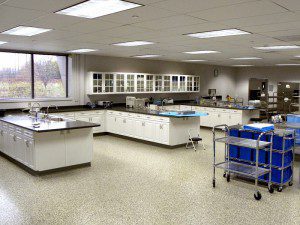 Much of HIGHPOWER Labs recent growth is attributed to the additional testing requirements now being placed on medical device manufacturers around the world; but particularly here in the United States by the Food and Drug Administration (FDA). "We are excited about the new opportunities for growth in medical device validation testing," said HIGHPOWER Labs President, Gary Socola. "This facility will go a long way in helping us meet the growing demand for sterilization validation, device cleaning and material compatibility testing by our customers."
"There has been a shift in the medical device marketplace by users requesting validation data to support a products' Instructions for Use. Couple this with the FDA's new philosophy on cleaning and sterilization of reusable medical devices and the timing was right for us to move into our own facility," said Don Tumminelli, Manager, Validation and Testing Services at HIGHPOWER Labs. "Many people don't realize that our lab has been involved in medical device validations for over 25 years."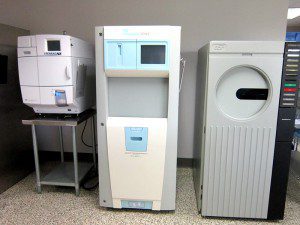 The recently renovated 16,000 sq. ft. facility accommodates the immediate and future requirements for capacity and new capabilities. New Steam, EO Gas and Vaporized Hydrogen Peroxide sterilizers have been installed and are validated for use. The equipment used to validate the cleaning and disinfection of medial devices has been greatly expanded along with equipment that challenges the integrity of packaging systems such as sterilization pouches, wraps and rigid containers. "We have more than doubled the space and equipment utilized in device cleaning validations. This will allow us to have some of the best turnaround times in the industry," said Tumminelli.
Testing performed by HIGHPOWER Labs supports the design, development and production of safe reusable medical devices used in healthcare facilities. "Our lab has always been known for high quality services and attention to detail, our customers deserve nothing less. We're committed to continuing the high quality services that our customers have relied upon at our new HIGHPOWER facility," stated Socola.
SPSmedical Supply Corp. was acquired by Crosstex International in 2012. HIGHPOWER Labs was incorporated in August 2012 and was not part of the acquisition.
To find out more about HIGHPOWER Labs and their available services, please contact them at HIGHPOWER Validation Testing & Lab Services Inc, located at 125 Highpower Road, Rochester, NY 14623 USA. • Ph: (585) 743-1930 • Fax: (585) 697-1506 • Toll Free: (888) 722-1529 • E-mail: info@highpowervtls.com or by visiting their website at www.highpowervtls.com.